AllThingsD: BlackBerry Z10 "Off to a Better Start... →
Maybe there's a light at the end of the tunnel for BlackBerry after all. Read the full post at AllThingsD  Image credit: AllThingsD
6 tags
Mobile gaming, the Sega Genesis, and why 16-bit...
If there's one thing 16-bit games excelled at is to do more with less. Their CPUs didn't even hit 10 MHz and "large" games took an entire 4 megabyte cartridge. They couldn't handle polygons without extra chips, couldn't stream music and did not include any sort of networked play. Still, try to find anyone who doesn't adore 16-bit games. You...
5 tags
Remix God: Introducing TheLegendofRenegade
There's a YouTube user out there with an uncanny talent for remixes. Better still, he uses instruments sampled from the Sega Genesis to remix pop classics and game music brilliantly. At almost 2,500 videos, TheLegendofRenegade is a force to be reckoned with. Let's start with some Genesis (the band, not the console). This mix took my breath away. But Mr. Renegade can do even...
7 tags
Bought a Nexus 7
I wasn't expecting to buy a new tablet today. We already have an iPad 2 at home and both my wife and I have smartphones. Still, when as Hugo Barra officially announced the $199 price earlier today, we couldn't resist :) photo courtesy of Engadget Why buy a 2nd tablet? We own an iPad. We're fairly happy with it — it has great battery life and more-than-adequate...
8 tags
The Lumia 900 Launch, 1 Week Later
The Nokia Lumia 900, Microsoft and the Finnish company's last stand on the mobile wars, has been on sale for roughly a week. Apart from AT&T's boo-boo, launching on Easter Sunday, and a crippling connectivity bug, the launch seems to be moderately successful, with the Lumia 900 currently topping the charts at Amazon.com and selling out in AT&T's online store. Windows...
RIM Blows It Again (AllThingsD) →
RIM had another horrific quarter and Jim Balsillie is out.  Read the whole article at http://allthingsd.com/20120329/rim-blows-it-again/
7 tags
Apple Stumbles with the New iPad
This just in… The new iPad (aka iPad 3) has its share of hardware issues. Gadgets are known to ship with all sorts of "bugs" — hardware and otherwise — but the new iPad is quickly becoming notorious for two major issues: Some (don't) like it hot An infrared shot points to the CPU/GPU as the culprit The first widely reported problem was what some call...
Brazil: Typography Project Brings Pride to the... →
All it takes is creativity to radically transform shared environments. Follow this link to read the whole piece.
10 tags
Interview: Jovan Johnson, game attorney
Jovan Johson is an attorney with L.A. firm Johnson & Moo. Like Novy PR, Jovan specializes on helping indie and mobile developers grow their companies from one-man start-ups to successful studios with a global audience. Stray Pixels asked Jovan a few questions about attorneys, contracts, working with foreign publishers and more. Let us know what you think in the comments! 1. When should indie...
8 tags
The Galaxy Nexus LTE, the best Android phone ever...
I have quite the track record with Android. Bought a HTC G1 aka HTC Dream in November 2008, a T-Mobile Vibrant (Galaxy S) at launch in 2010 and now a Galaxy Nexus, also at launch. I've been one of the G1's numerous beta testers, (bravely) relying on a half-baked OS as a daily driver. I also witnessed Samsung's many failings, mostly leaving the Vibrant stuck with Android 2.2 and...
1 tag
Pocket Gamer: SpellCraft School of Magic preview →
Pocket Gamer, one of my favorite mobile sites, previews Appy's SpellCraft ahead of tomorrow's launch! December 8 can't be here soon enough :)
10 tags
Sony, Apple and Samsung: a secret history of...
Before Apple versus Android there was Sony versus everyone else. Decades prior to Apple suing Samsung for copyright infringement, Apple was the one learning everything they could from Sony, from design to factory uniforms… and beyond. We are now used to the idea that Apple offers the best product design, app store and mobile gaming on touchscreen devices. While the Cupertino powerhouse might...
8 tags
The Droid RAZR changes everything... again
You can write this down: the new Droid RAZR is Android's answer to the iPhone 4S. It's the form-factor revolution most were expecting of the "iPhone 5." It's as desirable — or more — than any iPhone or BlackBerry while innovating on several fronts. Keep in mind this is a phone for the masses, not for Android developers or "geeks." It's...
11 tags
Sega Genesis VA6 Vs. JVC X'Eye: FIGHT!
Decided to move the X'Eye back to the living room to use it for Sega CD games (the model 1 SCD is not very keen on backups). It turns out this is a great way to conduct A/B tests in regard to audio/video quality. All I have to do is choose input [1] or [2] on the A/V switcher. On the left: Sega Genesis VA6 + 32X and Sega CD model 1 On the right: JVC X'Eye, late model (without...
7 tags
A newborn Tower of Doom gets a new heart and lives...
I've been after a Sega CD for a while. I have an X'Eye, but it's not compatible with the 32X. I wanted to build the fabled Tower of Doom, a dream of almost two decades. In order to achieve this, I needed to somehow get my hands on a healthy model 1 Sega CD — there was no other way. Fast-forward to a few days before Labor Day. I stumble on this unbelievable bundle on Ebay....
8 tags
Sega gives Nintendo some advice on the 3DS...
[phone rings] Nintendo: Hello? Sega: It's time we have "the talk." Nintendo: Who's speaking? And what do you mean? Sega: Sega here, your old buddy from the 90s console wars. I've been thinking about you. Nintendo: I don't need you, Sega. Go back to making horrible Sonic remakes. Sega: I feel your pain, Nintendo. I too once had a hugely successful...
7 tags
You win, NES (a Sega fanboy's confession)
Having played 50 percent of the NES library via Dreamcast emulator (NesterDC SE), I finally admit: NES games were much superior to Master System ones. It hurts to say it but it's true. I reached that conclusion after realizing NES games often had incredible depth (similar to 16-bit titles), better music (after all, the sound chip on the Master System was terrible) and novel gameplay (i.e....
8 tags
7 tags
FREE excerpts of Game Development Essentials: An...
Interested in game development? How about creating the next Super Meat Boy / The Witness / Octodad? If so, click on the following links for FREE excerpts from Jeannie Novak's latest book — the 3rd edition of Game Development Essentials: An Introduction. GameDev.net — Chapter 6 — Game Design...
1 tag
FOSS Patents: Samsung cites Stanley Kubrick's... →
Amazing. 2001 is even more prophetic now.
1 tag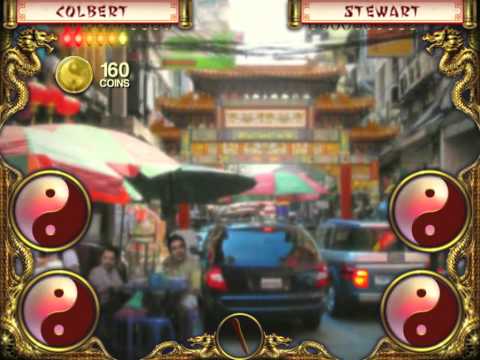 6 tags
Notch challenges Bethesda to a Quake 3 duel →
Duels > lawsuits any day in my book. Make it happen, Bethesda. notch: I am back, and I am excited. Marriage has been wonderful so far, and nobody sabotaged my computer while I was gone. The only negative thing going on at this moment is the Scrolls trademark lawsuit nonsense, and I think I came up with the perfect solution: Remember that scene in Game of Thrones…
5 tags
How to avoid being a dick in Brazil
Please take these with a grain of salt since Brazil is a big country and some customs may vary depending on region (Southeast, Northeast, South, etc). Originally written as a Quora answer. Not offering coffee (cafézinho) to visitors — drinking coffee & talking about life is sort of sacred ritual in Brazil and good hosts make sure to offer it to guests Not greeting new acquaintances...
5 tags
How to Keep a Healthy Reading Queue with Gmail
Let's say you just stumbled on a cool book (review, news item, friend's suggestion, etc). But you're already reading 3 other books, so you need to find a way to keep tabs on it First check Amazon.com to see if other readers like it. It turns out Amazon reviews are very effective at this (the wisdom of the crowds FTW) If reviews are positive (**1/2 or more), go to Gmail and...
5 tags
Kotaku: Nintendo 3DS Gets Sudden, Massive Price...
According to Kotaku, Nintendo has just discounted the 3DS to $170. That's a huge price cut by any standards, especially if you keep in mind this is a new system with the latest auto-stereoscopic 3D display tech. Furthermore, it seems Nintendo only sold about 710K units worldwide since launch, well-under the millions the company was expecting. The situation is the polar opposite of the DS...
Android Phones Help Poor Farmers in Uganda... →
Android to the rescue!
8 tags
Not all Sega Genesis were made equal
(originally posted on Google+) Three different models were made: the original Model 1, a redesigned unit (smaller) Model 2 and an even smaller unit, Model 3. Most regard the first-gen Genesis as the best-of-breed. Best sound, OK image quality.  Model 1 had stereo output from the front-facing headphone jack, mono from RF & RCA output Model 2 had no headphone jack, but stereo output from RF...
1 tag
Chromebooks: Not Flops! via Technologizer →
As soon as they fix the little annoyances (i.e. support for ZIP files) & prices go way down, these things will be unbeatable. Think $149 retail + $20/mo for "unlimited" 3G Internet.
7 tags
Let's hear it for Laserdiscs!
The first video format to feature: widescreen (letterbox) releases bonus material (pictures, articles, behind-the-scenes footage) non-linear (no rewinding required) digital sound (44.1 kHz sample rate, uncompressed) Dolby Digital 5.1 surround soundtracks director cuts, special editions, deluxe editions high-quality analog video (480i) s-video outputs perfect freeze frames...
1 tag
Monday Note: HP's Tortured WebOS Positioning →
Great post from Jean-Louis Gassée. I think the true Palm is dead for all intents and purposes.
1 tag
IDC: Nook Color Leading E-Reader Sales For First... →
Whoa. I didn't see this one coming.
1 tag
U.S. Supreme Court Upholds Ninth Circuit Decision... →
Three cheers for Justice Scalia! His conclusion: "California's legislation straddles the fence between (1) addressing a serious social problem and (2) helping con- cerned parents control their children. Both ends are legitimate, but when they affect First Amendment rights they must be pursued by means that are neither seriously underinclusive nor seriously overinclusive…  As...
1 tag
Tim Langdell Loses In Future "Edge" Trial (Rock,... →
Good things come for those who wait.
1 tag
Public relation firm responds to "venom-filled"... →
He mentioned that some of the media "went too far" with "venom-filled reviews" and that his company will re-evaluate who gets review copies of their games next time. Hard to believe this actually happened. It would be bad enough if they did it in private, but on Twitter? Madness, pure madness I say.
9 tags
IndustryGamers: Duke Nukem Forever Gets Slapped By... →
Unbelievable number of low, low review scores. Duke might as well go into hibernation again to sleep this one off.
Novy PR: Trade Show Survival Guide: E3 Edition →
novypr: The almighty E3 Expo is upon us. Here are some pro-tips for the lucky few who get to attend the most important game industry trade show in the world: 1. Write everything down Make sure someone takes copious notes during interviews. Every little detail, no matter how small, must be on…
3 tags
iOS user switches to Android, blogs about the... →
All notifications are shown in the top status bar, and a notifications drawer can be opened by swiping down. There you can see more info (email sender and subject lines, first few words of a text, etc.) and jump into any of them. This beats iOS's modal pop-ups all to hell, and even trump badges in some instances. Yep, notifications on Android rule. Now, watch out for battery-hungry apps,...
6 tags
Novy PR: Weekends and Holidays... And PR →
novypr: Memorial Day is near. I figured it was good opportunity to address weekends, holidays and PR, a topic often missing from the usual convos. The First Rule: Don't do it The first rule is that you NEVER email/phone journalists during the weekend or immediately before and immediately after a…
4 tags
DailyTech: NASA Bids Farewell to Mars Rover...
Goodbye, old friend.
TUAW: Mobigame nails down international trademark... →
Awesome. These guys deserve peace of mind — and sales! — after what Tim Langdell put them through.
4 tags
ReadWriteWeb: 7 Year Old From San Francisco Wins...
Google has just announced the winner of the fourth annual Doodle 4 Google competition, a contest that invited K-12 students to create and submit their own design based on the Google logo. And congratulations go to the national winner, 7 year-old Matteo Lopez of South San Francisco. His doodle "Space Life" will be featured on the Google homepage tomorrow. Matteo's entry...
5 tags
This is my next samples Android 3.1 Honeycomb →
First the good news: it's way more stable than Android 3.0. Then the bad news: still not enough apps made specifically for Android 3.0/3.1. Check it out: http://thisismynext.com/2011/05/16/android-honeycomb-3-1-hands-on/ p.s. I LOVE This is my next. Can't wait to see what they come up with
BlackBerry PlayBook 7" tablet [review via Philip... →
Eventually I ended up in a place with a fully open wireless network and managed to connect (the PlayBook does not offer a 3G or 4G radio, though it can get access at least to email through a Bluetooth connection to a standard BlackBerry). It was time to check email. I searched for "gmail" in AppWorld, hoping to find a dedicated client program. Instead, the AppWorld search engine...
Abbottabad Gamer Likens Bin Laden Raid to Call of... →
In the end, we're all gamers :) Finding out that bin Laden was hiding in Abbottabad would be similar to finding terrorists camping in Simi Valley (!)
Gizmodo: What the Internet Was Like Pre-Y2K →
Great piece on Giz. My first online experience was on the Mandic BBS in Brazil circa 1994. About a year later, Mandic started offering WWW access. The very first site I went to was www.ferrari.it. Yes, I'm a total car nut :)
9 tags
Anatomy of failure: Mobile flops from RIM,... →
Great analysis on the "also runs" of the smartphone revolution. Deep and well-written, even if I don't agree 100 percent with the writer.
5 tags
Maniacal Rage: F**k You, Tiny Wings →
Brilliant review maniacalrage: I hate this game. I hate it so much. Every time I open it, I tense up. I dread touching for sunrise. I hate the night. It's a fucking bastard, the night. And what about the sun? The sun is a lazy bitch who only helps you out in the beginning and then no matter how well you fly it just sits up…
9 tags
Gamasutra: Welcome to the Cacophony of the Real →
Redefining Identity in a Neverending World of Blogs, Podcasts, Social Networks and App Stores If you're an indie developer, you should read this. Make sure to leave a comment as well :) http://www.gamasutra.com/blogs/LuisLevy/20110422/7490/Welcome_to_the_Cacophony_of_the_Real.php
6 tags
AT&T Blocks BlackBerry Bridge From PlayBook (Read... →
No AT&T customers will be able to read email or use the calendar application without the Bridge. This alone might kill the PlayBook right out of the gate.
Biz Stone comments on Fortune's cover story →
Perfect tone and a really measured answer to Fortune's cover story. If I didn't know better, I'd think he's a PR guy. Worth the read.